This company has pillaged entire communities
Brandi Collins, ColorOfChange.org <info@colorofchange.org> Unsubscribe
Warren Buffet is making millions on the backs of working class
Black people.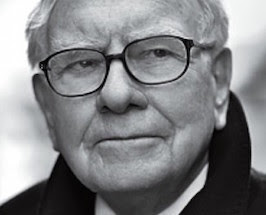 Government officials shouldn't turn a blind eye.
Dear Cathy,
Warren Buffet owns the company that makes the most mobile home loans to Black borrowers in the country. And he's stripping them of their hard-earned money.
Buffet owns Berkshire Hathaway, a company that controls Clayton Homes. Clayton makes up almost half of the new mobile home market in the United States and is the largest single homebuilder in the country.1 But this conglomerate, comprised of 18 different companies, doesn't just manufacture and sell mobile homes--it finances its customers' purchases, too, through its subsidiaries, Vanderbilt Mortgage and 21st Mortgage.2
Clayton Homes' reach is strongest in communities of color. For example, in 2014, the company financed 72 percent of the Black people in the United States who took out a loan to pay for mobile homes. This targeting is problematic because Clayton is also relentlessly discriminatory in its lending practices. Federal data revealed that among Vanderbilt's customers who finance, a Black homebuyer making $75,000 a year could expect to pay more interest on their home loan than a white homebuyer making $35,000. And according to information from the Federal Financial Institutions Examination Council, Clayton's loans are not just subprime--their interest rates are twice as high as the industry average. The company also targets Spanish-speaking and Native American communities through advertising, then refuses to provide translated documents during sales transactions.
Tell the CFPB and the DOJ: Investigate Clayton Homes' abuse of Black customers.
None of these details would have come to light without the investigative journalism of Buzzfeed, the Seattle Times and The Center for Public Integrity, but knowing about the harm that Clayton has done to Black customers is not enough.3 We need the Consumer Financial Protection Bureau and the Department of Justice to conduct a joint investigation leading to concrete policies to block this kind of financial pillaging done by private companies.
We know that lending industries are consistently discriminatory against Black people, contributing not just to a widening income gap, but also to an even wider wealth gap.4 Losing thousands of dollars in income and savings to companies like Clayton, when Black workers are also destined to make less money on average for their work than any other demographic, just exacerbates the systemic racism they encounter elsewhere.
These practices amount to large-scale theft from Black and Brown customers, providing no value for the thousands of dollars in loan fees and interest markups that customers are tricked into paying. In some areas of the country, Clayton Homes is single-handedly responsible for looting entire communities of color. The company's offenses against buyers include:
Clayton representatives falsifying loan applications by lying about the take-home income of applicants.

Clayton representatives telling customers that its subsidiaries' high-interest loans are the only financing option available to them.

Changing loan terms unexpectedly after customers pay deposits or invest money in preparing a tract of land for their new home.
Clayton Homes has been able to get away with this massive income stripping of Black and Brown customers in part because they have consistently lied about the terms of their loans and flouted laws designed to protect consumers. Warren Buffett has had multiple opportunities to address these findings and has doubled down on stating that his mobile home giant does not discriminate against customers based on race.5
But there's proof that Clayton Homes' actions aren't just racist; they disregard the law. Tell the CFPB and the DOJ to investigate.
In solidarity,
--Brandi, Rashad, Arisha, Brittaney, Bernard, Evan, and the rest of the ColorOfChange team.
References:
1. "Warren Buffet Wants to Sell You a Mobile Home," Buzzfeed News, 12-26-2015
http://act.colorofchange.org/go/5792?t=6&akid=5325.1106664.vLXZRx
2. "The Mobile-home Trap: How a Warren Buffett Empire Preys on the Poor," The Seattle Times, 4-2-2015
http://act.colorofchange.org/go/5793?t=8&akid=5325.1106664.vLXZRx
3. "Warren Buffett's Mobile Home Empire Preys on the Poor," Center for Public Integrity, 4-3-2015
http://act.colorofchange.org/go/5794?t=10&akid=5325.1106664.vLXZRx
4. "Here's Median Incomes By Race Since 1967 [CHART]," Business Insider, 9-17-2013
http://act.colorofchange.org/go/5795?t=12&akid=5325.1106664.vLXZRx
5. "Warren Buffett's mobile-home company denies discriminating against minorities," The Seattle Times, 1-11-2016
http://act.colorofchange.org/go/5796?t=14&akid=5325.1106664.vLXZRx